Does your shattered window need replacing? Or do you need fast, reliable repairs for your cracked windshield? No matter the kind of auto glass service you need, Tri County Glass & Doors Inc. is here to help! With more than 30 years of experience in the industry, we put our expertise to work for you, specializing in windshield crack repair, car window replacement, and other auto glass services. We're committed to providing area motorists with the highest quality workmanship and fantastic customer service to ensure your vehicle remains functioning at its best. So whether you need a replacement windshield or car window repair, we're your one-stop shop for quality auto glass repair services. Call us today for a free estimate!
Licensed and insured
Full-service auto glass shop
Glass cutting company
30 years of experience
Heavy equipment glass services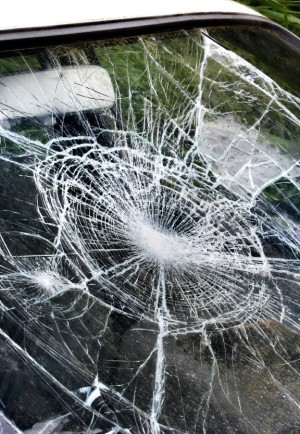 A family-owned business, Tri County Glass & Doors Inc. has been serving the local community since 1982, providing quality auto glass replacement and repairs to our customers. We want you to receive the quality workmanship and stellar customer service you deserve, and that's why we put our decades of experience to work for you. Offering a lifetime warranty on auto glass services against potential leaks, distortion, or molding issues, you can be certain that your auto glass repair or windshield replacement will last for the long term.
Tri County Glass & Doors Inc. provides mobile auto glass services. That means our skilled technicians will travel to our customers in need of windshield replacement or auto glass chip repair—you don't have to risk driving your vehicle with damaged glass when you work with us. We're available to serve clients throughout the Poughkeepsie region, including drivers in Kingston, New Paltz, Beacon, Newburgh, Pleasant Valley, Fishkill, Brewster, Hopewell Junction, and Wappingers Falls. With more than 30 years of experience, our certified technicians work to ensure our customers receive professional, precise auto glass repair services.
When you call Tri County Glass & Doors Inc. for windshield chip repair or auto glass replacement services, you'll receive nothing but the best quality handiwork and customer service. Our professional repair team is ready to provide customized auto glass repair service to get your car or truck back on the road as soon as possible. In fact, we even offer options like backhoe glass replacement for heavy equipment. To receive a free estimate or to learn more about our auto windshield and window repair services, call or send us an e-mail today!
For your protection, Tri County Glass & Doors Inc. is fully licensed and insured, as well as AGRSS (Auto Glass Replacement Safety Standards) certified.